RELISH THE WEALTH OF FACILITIES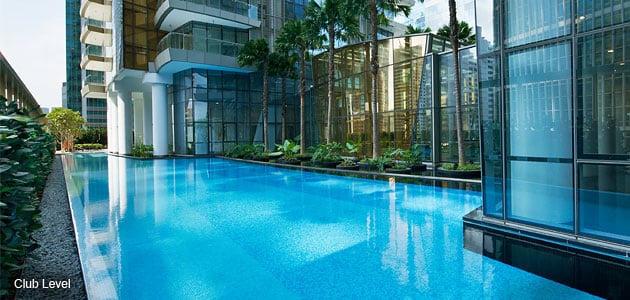 UNWIND IN AN OASIS OF CALM
Rise above the excitement of Shenton Way's business district and discover a serene sanctuary on Level 8. Also known as the Club Level, it lets you relax in cosy cabanas, linger in the spa pool or make a splash in the lap pool.
An outdoor gourmet dining area sits on the fringe of the Club Level. With spectacular views of the city, it is perfect for memorable parties or a romantic al fresco dinner.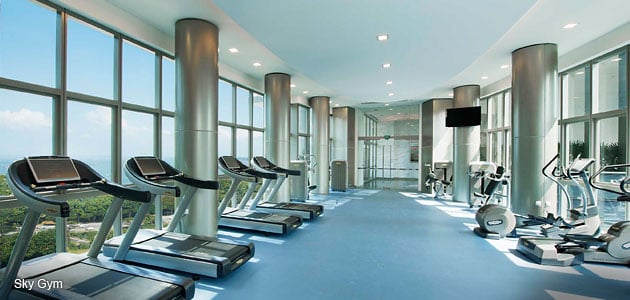 REJUVENATION
OF MIND AND BODY
On Levels 24 and 25, or the Wellness Levels, the two towers bridged to present an array of recreational facilities.
Enjoy an invigorating workout at the Sky Gym or revitalise your mind at the Yoga Terrace. You can also rejuvenate with a spa sessionat the outdoor Spa Lounge or Spa Garden.
For the ultimate in luxury, indulge in a champagne brunch at the Sky Lounge or Relaxation Alcove.