CITY DEVELOPMENTS LIMITED
Discover why CDL is the preferred choice for property purchase and investment
City Developments Limited (CDL) is a leading global real estate company with a network spanning 143 locations in 28 countries and regions. Listed on the Singapore Exchange, the Group is one of the largest companies by market capitalisation. Its income-stable and geographically-diverse portfolio comprises residences, offices, hotels, serviced apartments, retail malls and integrated developments.
With a proven track record of 60 years in real estate development, investment and management, the Group has developed over 50,000 homes and owns around 21 million square feet of gross floor area in residential for lease, commercial and hospitality assets globally.
Beyond shaping skylines with architectural icons, CDL has transformed Singapore's built environment with numerous award-winning green buildings. For over two decades, CDL has embraced its ethos of "Conserve as we Construct", investing in game-changing innovations that have been key enablers of resource efficiency and productivity.
CDL has established itself as a leader in the industry, being consistently presented with new awards for its outstanding green buildings. To date, CDL has amassed a portfolio of 120 BCA Green Mark certifications for its developments and office interiors, making the Company one of the leading private developers with the most BCA Green Mark Platinum awards since the launch of this scheme in 2005.
At the Building and Construction Authority (BCA) Awards in 2022, CDL was conferred the Quality Excellence Award – Quality Champion, which recognises leading progressive develops and builders for their commitment and achievement in delivering high quality homes through workmanship excellence and quality assurance programmes. A recognition achieved for ten consecutive years, this award is a testament to CDL's steadfast committed in delivering quality green homes and commercial spaces.
In line with the SG Green Building Masterplan's 80-80-80 goals, CDL has been committed to enhancing its existing assets and achieving Super Low Energy Buildings (SLEB) for 80% of its owned and managed buildings by 2030. With this in mind, CDL set new benchmarks for two of its developments: Newport Plaza – Singapore's first Building and Construction Authority (BCA) Green Mark Platinum Super Low Energy (SLE) Certification for Residential Building and first mixed commercial development (Serviced Apartment, Offices, Retail); and Copen Grand Executive Condominium (EC) – Singapore's first BCA Green Mark Platinum SLE EC.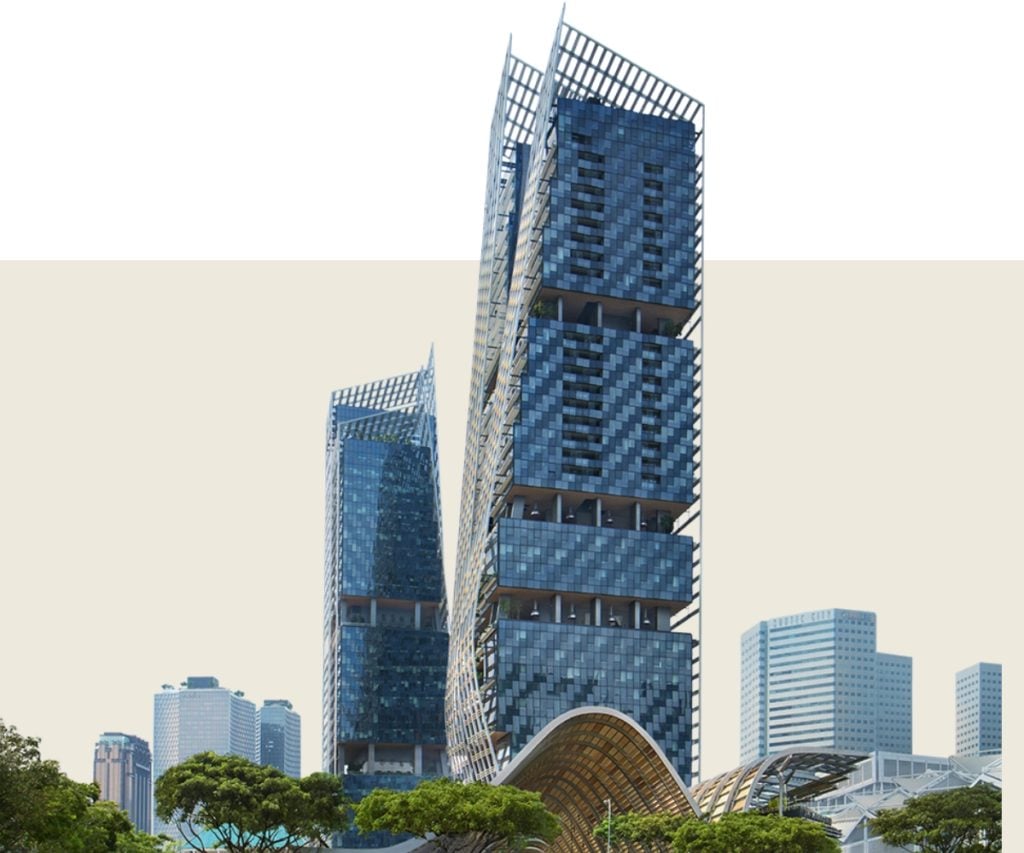 As a testament to CDL's long-standing commitment to sustainable development, its corporate sustainability efforts have been affirmed by leading global sustainability ratings and rankings - Global 100 Most Sustainable Corporations in the World by Corporate Knights: Ranked 28th in 2023 and maintained world's topmost sustainable real estate management and development company for the fifth consecutive year, and the only Singapore company listed for 14 consecutive years; CDP: Only Singapore company recognised in 2022 CDP A List; only company in Southeast Asia and Hong Kong to maintain double 'A's for climate change (since 2018) and water security (since 2019); FT-Nikkei-Statista Climate Leaders Asia Pacific 2022: One of four Singapore companies and the only Singapore property company to be listed; MSCI ESG Research: Maintained 'AAA' rating since 2010; Bloomberg Gender-Equality Index (GEI): The only Singapore real estate company listed since 2018; Sustainalytics: 2023 Global 50 TopRated, Industry Top-Rated and Regional Top-Rated. Click here to find out more about our commitment to sustainability.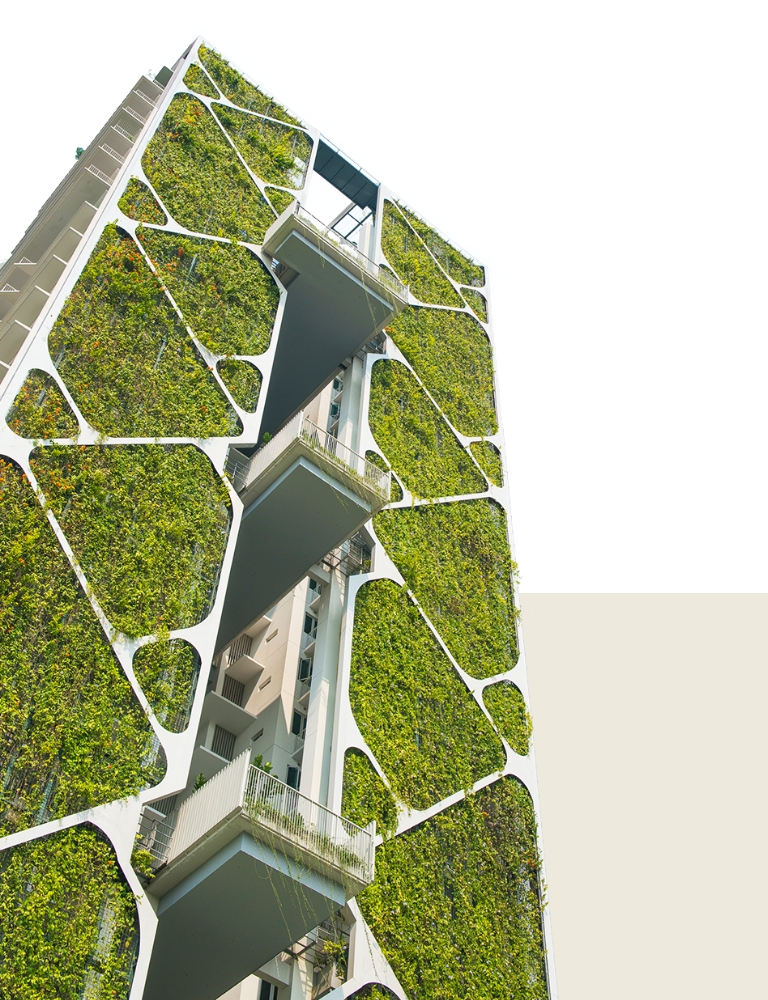 TREE HOUSE
Guinness World Record for Largest Vertical Garden*
By reducing heat absorption, the 24-storey, 2,289 sqm vertical garden in Tree House condominium at Chestnut Avenue is expected to achieve air-conditioning energy savings of between 15% and 30%.
*AS OF APRIL 2014
TRANSFORMING OUR ECO-LANDSCAPE
CDL's Green Innovations
For over two decades, CDL has led the pursuit of green innovations to develop bold and inspiring green buildings for a brighter future.
From first-of-its-kind developments that enhance eco-friendly lifestyles to industry-changing methods that promote recycling, reduce waste and raise productivity. We see unlimited possibilities in the spaces we develop, and we will continue to innovate, invest in and improve the way buildings sustain life. Because this is the foundation of what we do.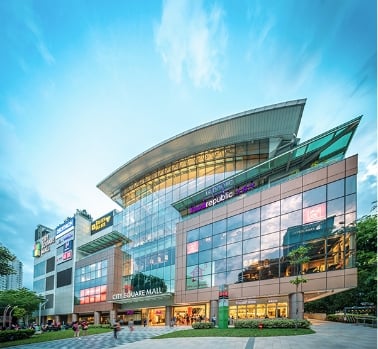 CITY SQUARE MALL
Singapore's First Eco-Mall
Designed, built and maintained to the highest green standards, City Square Mall achieves an annual estimated energy savings of over 12 million kWh.
D'NEST
Largest Solar Panel In A Singapore Condominium*
The 1,520 sqm solar panels at d'Nest condominium, which entered the Singapore Book of Records, are expected to harness 219,000 kWh of energy a year to offset electricity consumption for common areas.
*As of 2013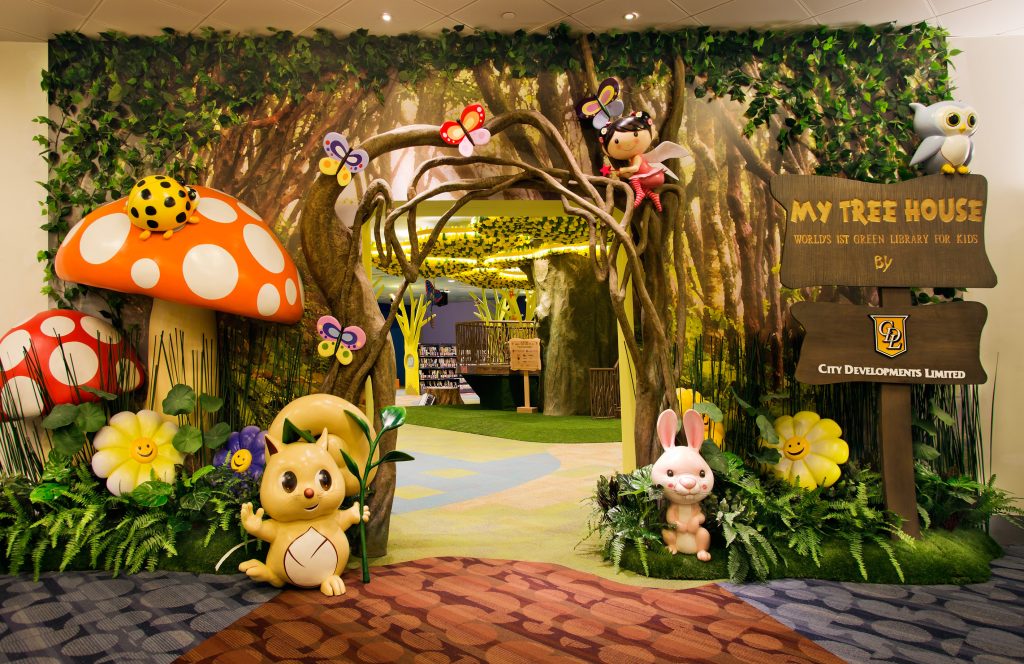 MY TREE HOUSE @ CENTRAL PUBLIC LIBRARY
World's First Green Library For Kids
My Tree House @ Central Public Library is the first library in the world that is steered by green principles in all facets from design, infrastructure and use of sustainable materials, to collection and programming.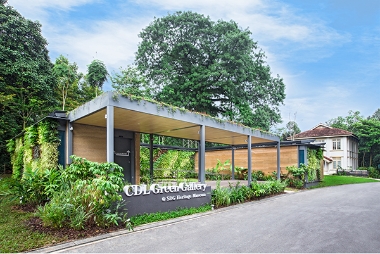 CDL GREEN GALLERY @ SINGAPORE BOTANIC GARDENS (SBG) HERITAGE MUSEUM
Singapore's First Zero Energy Green Gallery
The CDL Green Gallery features extensive use of eco-friendly designs and materials. Its photovoltaic cladded roof panels are expected to generate over 31,000 kWh of energy a year, above its estimated energy consumption.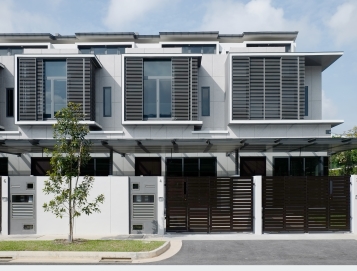 HAUS@SERANGOON GARDEN
First Singapore Landed Housing With Solar System
By incorporating a 1 kilowatt-peak Photovoltaic system into every house, residents of HAUS@SERANGOON GARDEN can enjoy up to an estimated 40% energy savings per month.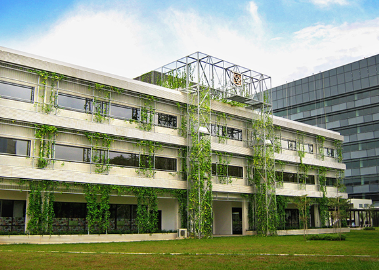 11 TAMPINES CONCOURSE*
First CarbonNeutral® Development In Asia Pacific And Singapore
11 Tampines Concourse's carbon emissions have been reduced to "net zero" on an annual basis. It is also the first building in Singapore that extensively used recycled materials for structural building components.
*Ceased operations due to the expiry of the land lease and returned back to SLA in Feb 2023.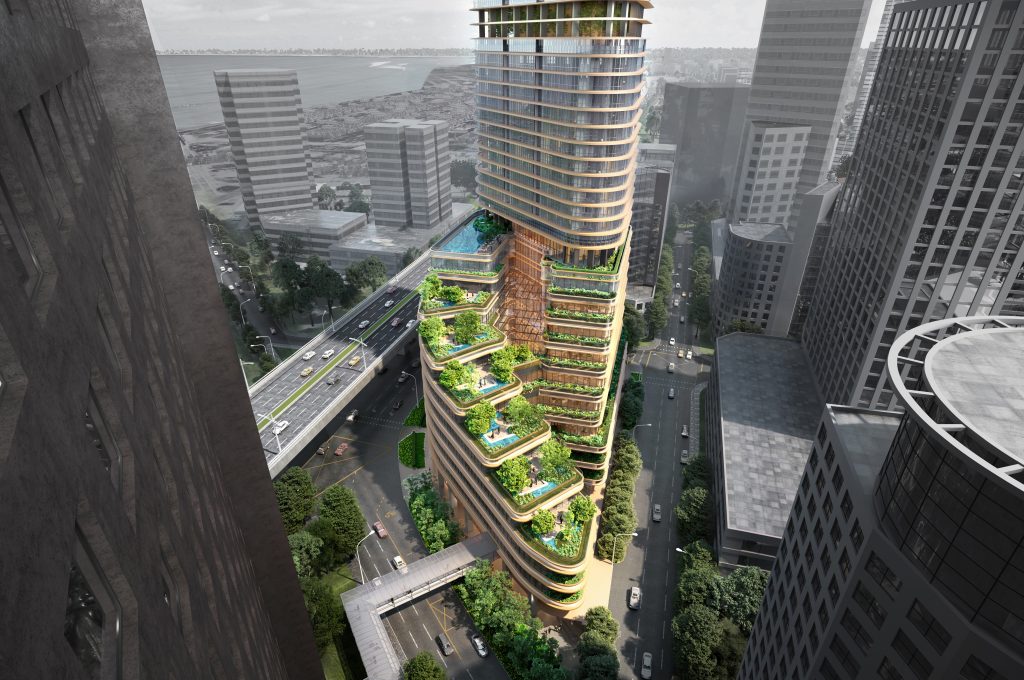 Newport Plaza
CDL attained two SLEB certifications for Newport Plaza (former Fuji Xerox Towers) in 2021 and 2022
Newport Residences: Singapore's first BCA Green Mark Platinum SLE certification for Residential Building
Newport Plaza: Singapore's first BCA Green Mark Platinum SLE certification for mixed commercial development (Serviced Apartment, Offices and Retail)
This is the first development along Anson Road to apply district cooling, with an approximate reduction of 100t CO2 per year.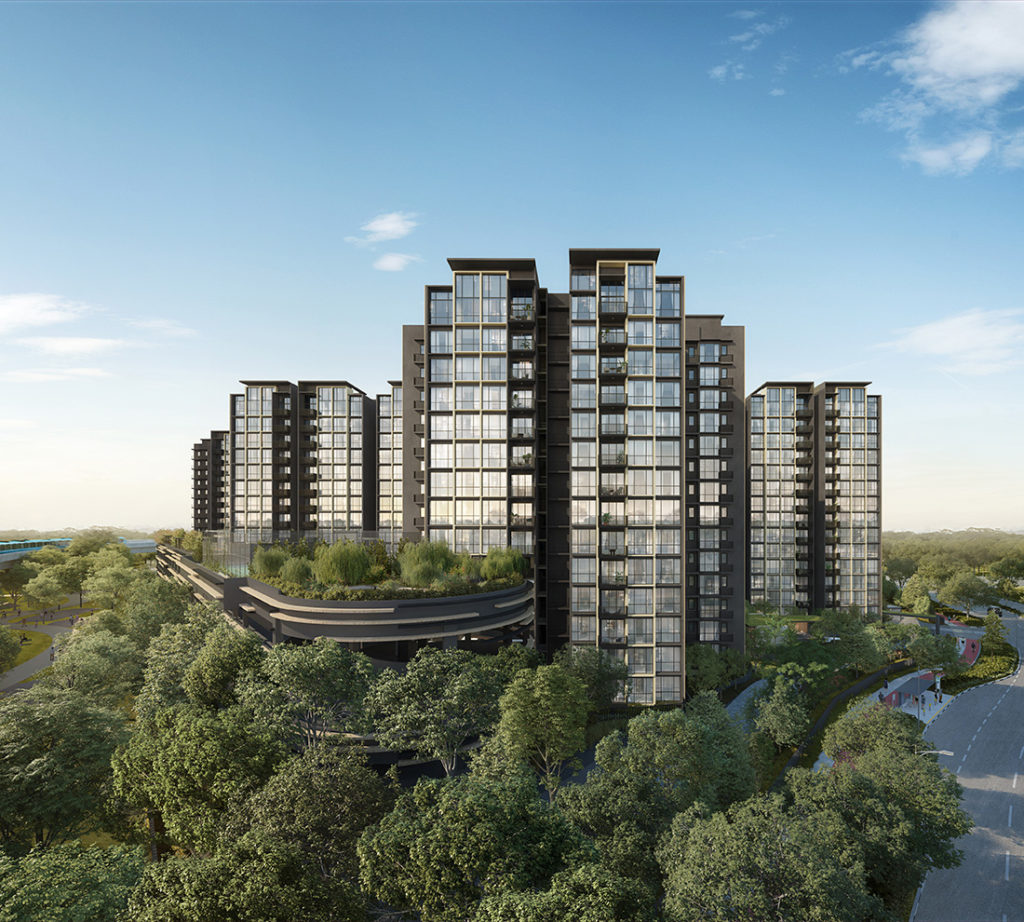 Copen Grand Executive Condominium (EC)
Singapore's First BCA Green Mark Platinum SLE EC
Incorporating smart and renewable technologies such as energy usage monitoring features and solar photovoltaic systems, Copen Grand is the first luxury EC to be launched in Tengah Town, Singapore's first smart and sustainable town.
AWARDS
Green Building and Sustainability Champion