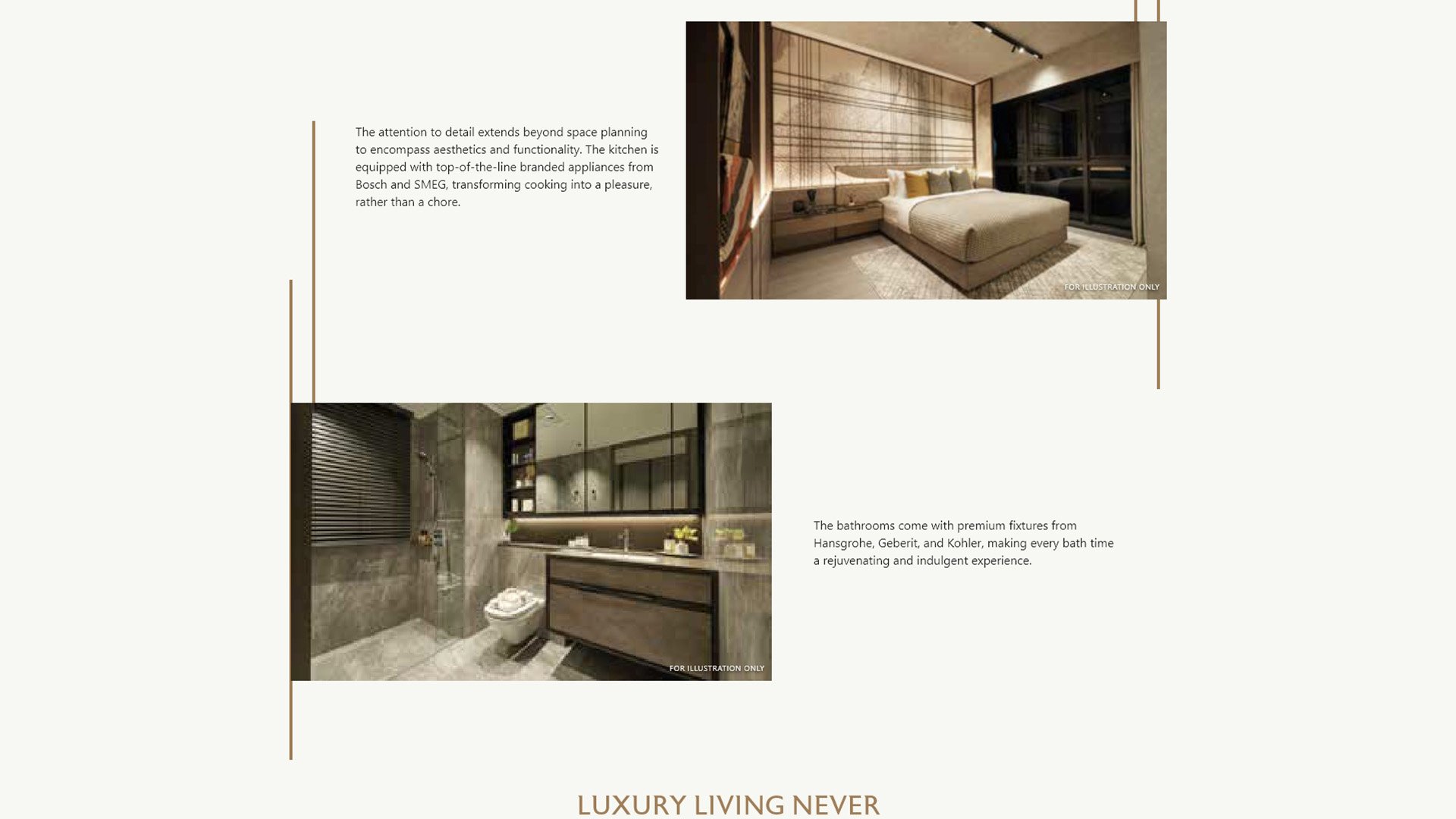 Skip to site plan
A PERSONAL OASIS TO
ENJOY YOUR INNER
PEACE

Privacy is emphasised in different aspects of the landscaping.
Pockets of oasis are carved from verdant spaces for quiet
reflection and relaxation.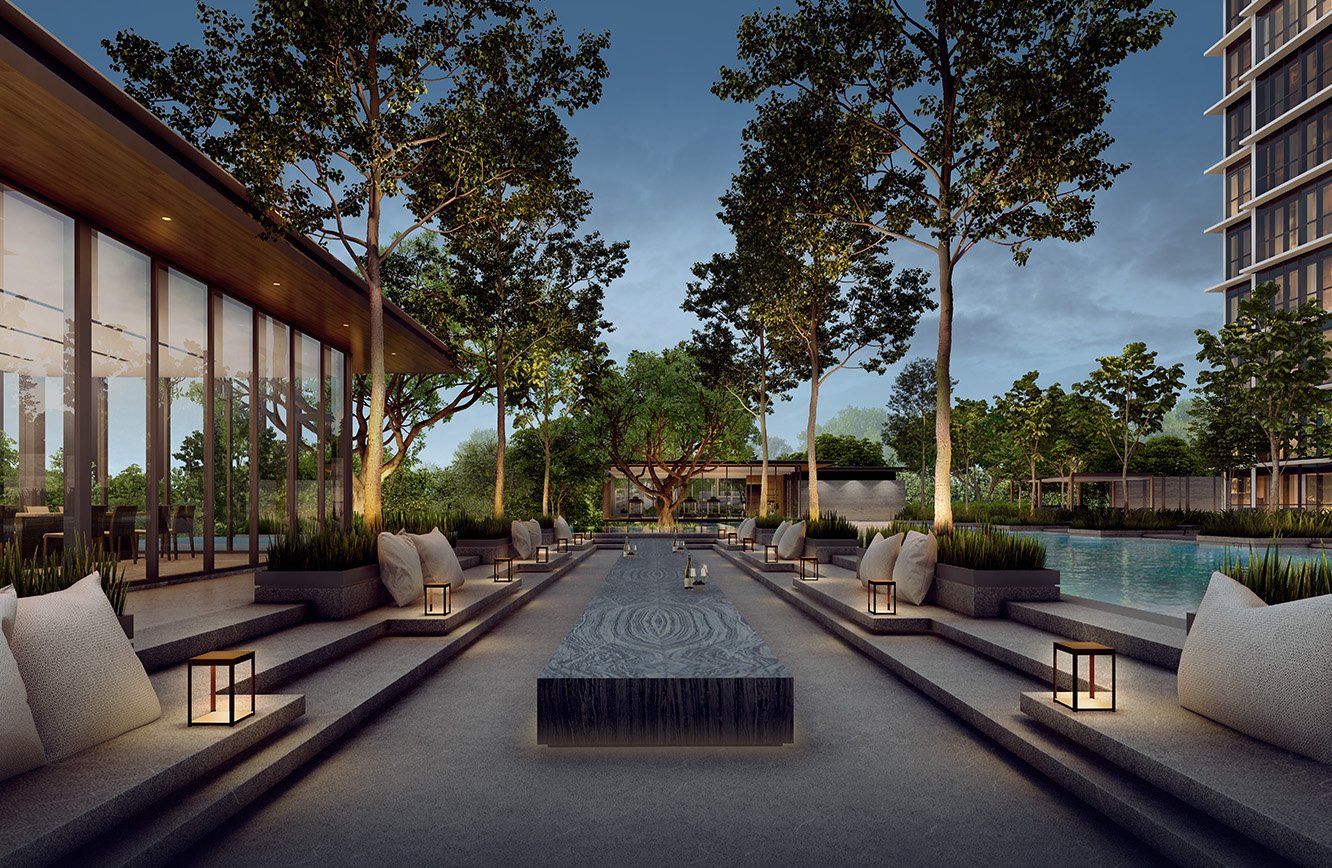 Artist's Impression

Lush Sunken Lounge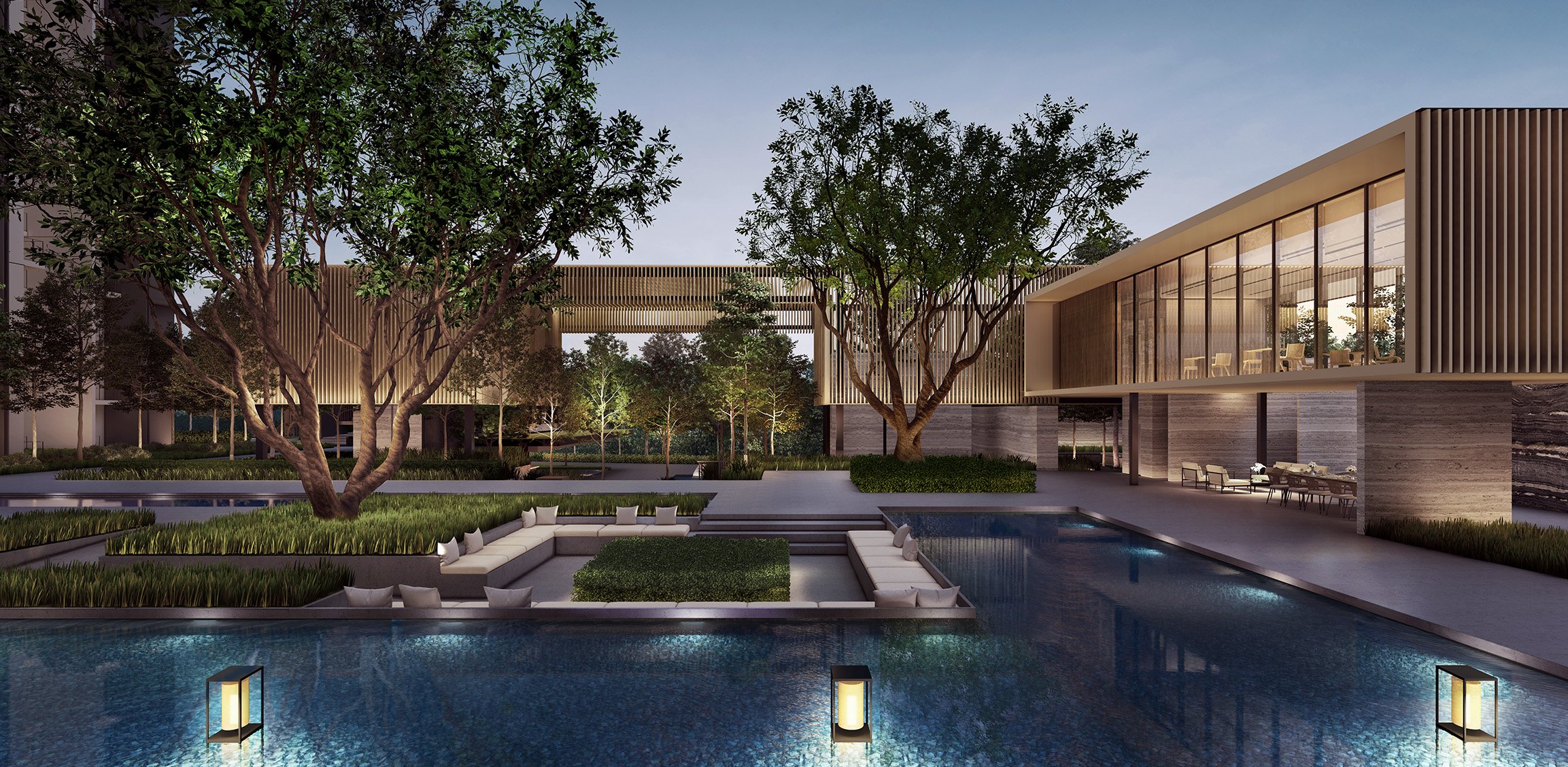 Artist's Impression

Grand Water Courtyard



Within The Myst, a picturesque decked promenade
mimics layers of a forest to create the experience of
walking through the woods at every turn. Tropical trees
form a canopy over pavilions, courtyards and common
areas, providing shade from the sun and enveloping the
residents in the serenity of nature every day.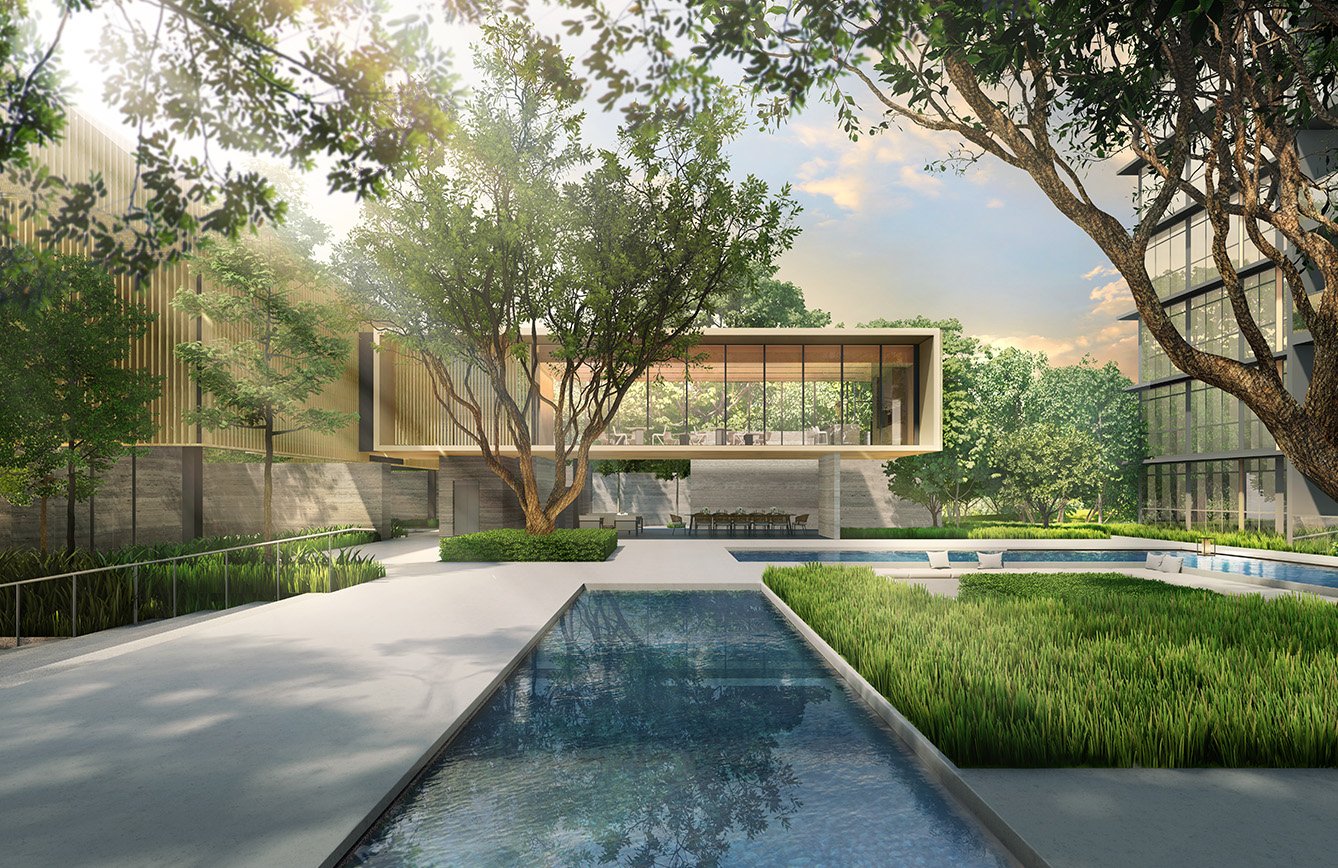 Artist's Impression

Grand Club
AN INTIMATE RETREAT
TO CONNECT WITH YOUR INNER CIRCLE

Chill out over a wine party or host an al fresco dinner any day.
With many unique lounges and charming spaces at The Myst,
you'll always find the perfect setting to enjoy quality time with
family and friends.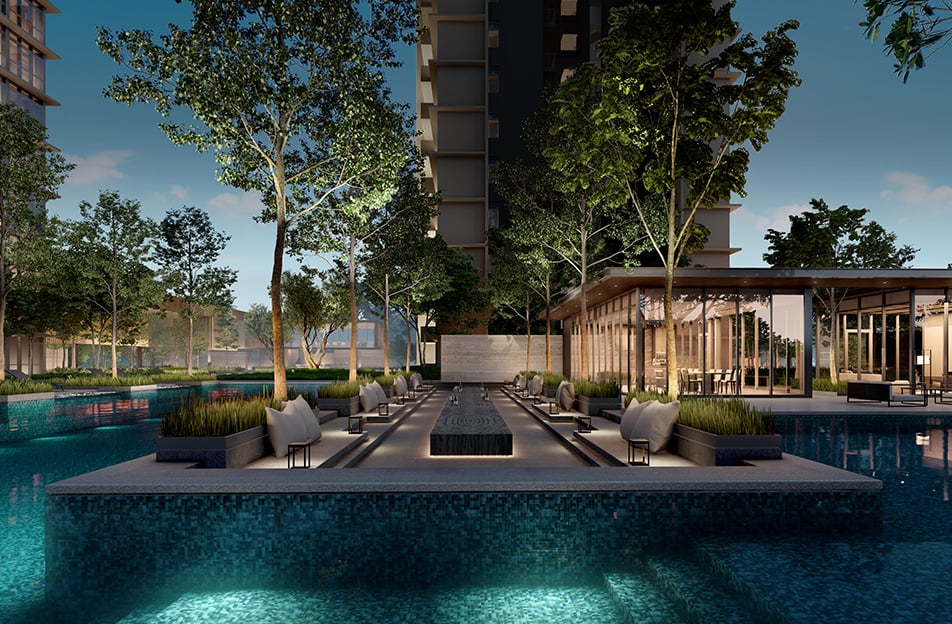 Artist's Impression

Lush Sunken Lounge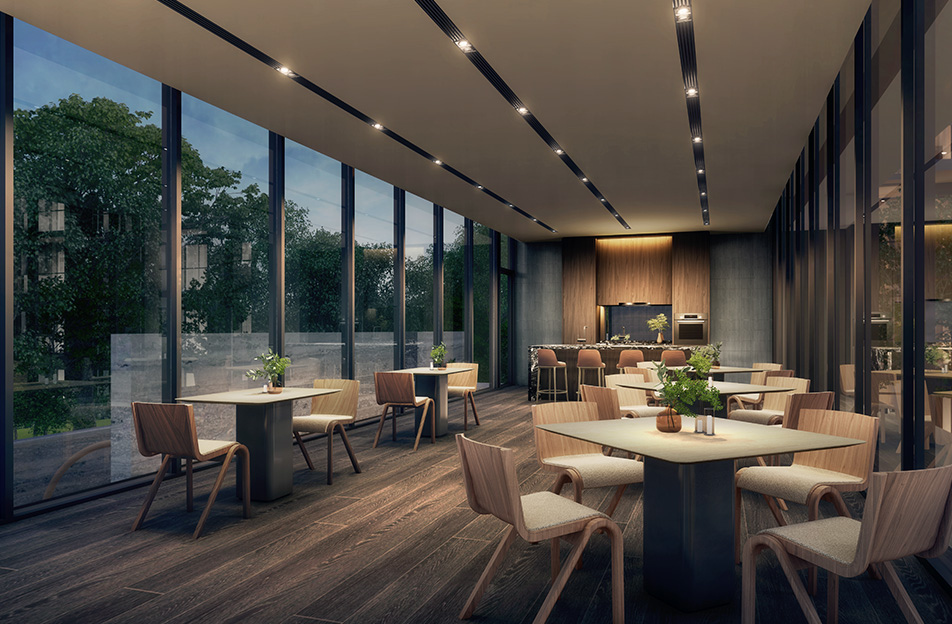 Artist's Impression

Function Room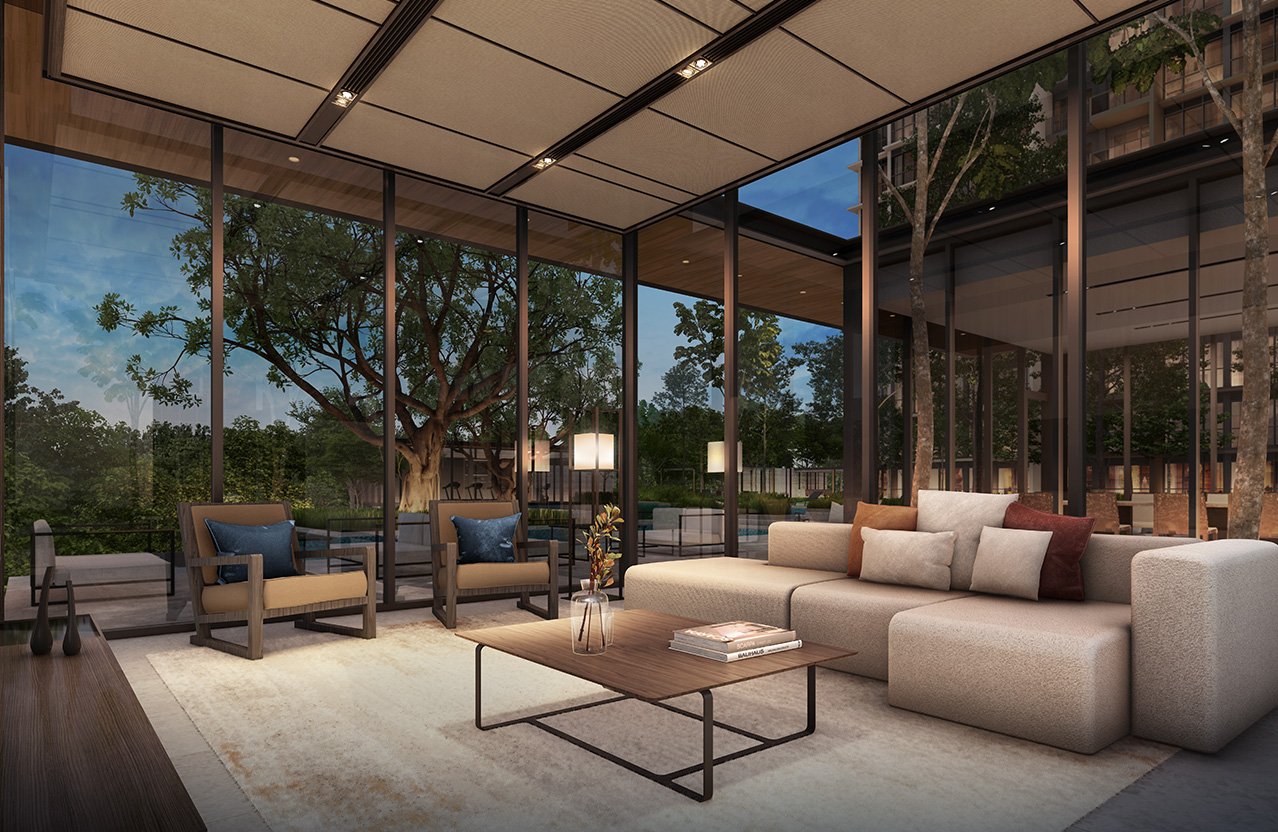 Artist's Impression

Entertainment Room

UNIQUE FACILITIES TO
IGNITE YOUR OWN FUN AND
ADVENTURE

From the 50m Infinity Pool to the Forest Adventure playground, the
array of recreational facilities at The Myst are designed to evoke a sense
of wonder and adventure in a forest-like setting.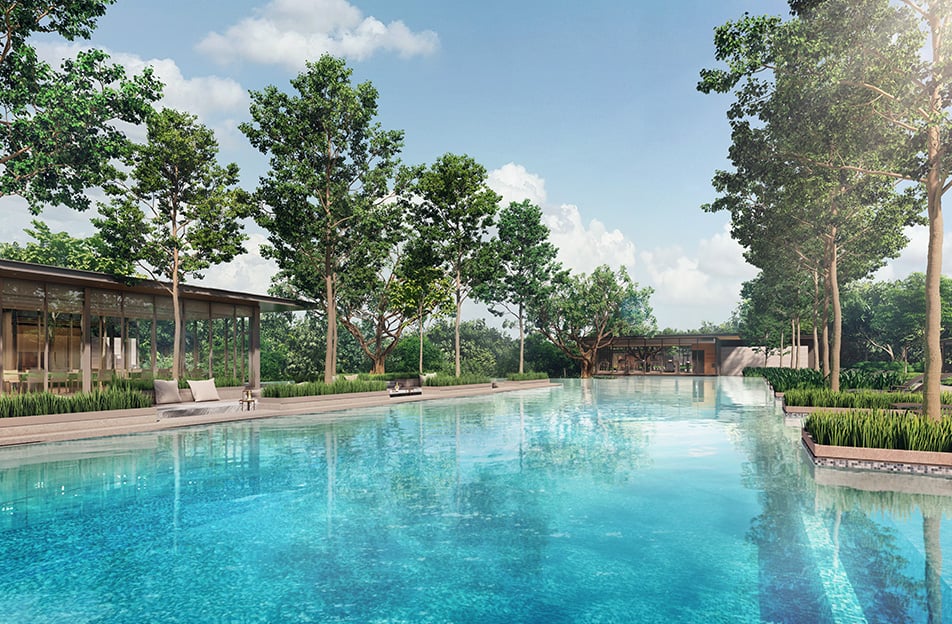 Artist's Impression

50m Infinity Pool

Whether it's playtime or family time, The Myst offers
a perfect retreat to reconnect with nature and
rekindle the joy of exploration.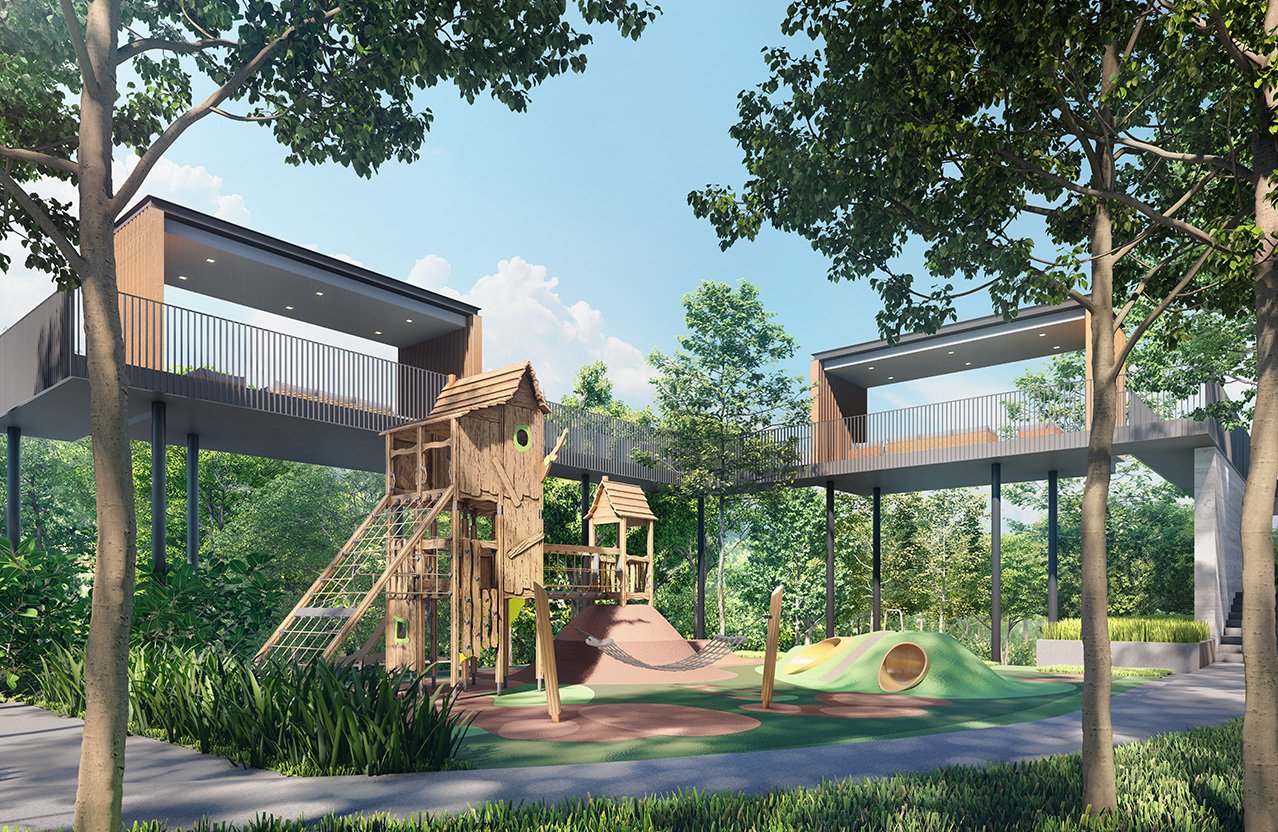 Artist's Impression

Forest Adventure

FIND ENDLESS JOY WITHIN
A FOREST-INSPIRED LANDSCAPE



The renderings of the units as shown are for illustrative purposes only. The shading and outline of the unit type only applies to typical units. The boundary lines of the units
set out here are not to be taken as a factual representation of the actual units. Kindly refer to the approved BP plans for the actual unit outline/boundary lines.
FIND ENDLESS JOY WITHIN
A FOREST-INSPIRED LANDSCAPE
Legend
ARRIVAL SANCTUARY
1 Welcome Boulevard
2 Arrival Court
3 Sculptural Courtyard
4 Grand Plaza
5 Grand Drop-off
6 Residential Services Counter
7 Water Cascades
GRAND SANCTUARY
8 Grand Water Courtyard
9 Grand Lawn
10 Swing Garden
11 Serenity Deck
12 Serenity Sunken Lounge
GRAND CLUB
13 Social Lounge
14 Function Room (2nd Storey)
15 Outdoor Deck (2nd Storey)
TRANQUIL SANCTUARY
16 Forest Lounge
17 Tranquil Pavilion
18 Relaxation Pavilion
19 Jogging Trail
20 Tranquil Lawn
21 Pets Lawn
LUSH SANCTUARY
22 Lush Sunken Lounge
23 Jet Pool
24 Kids Pool
25 Family Pool
26 Family Pool Deck
27 50m Infinity Pool
28 Gymnasium
29 Changing Room
(with Steam Room)
30 Relaxation Pool Deck
31 Spa Alcove
32 Chill-out Lounge
LUSH CLUB
33 Private Dining
34 Entertainment Room
35 Co-working Lounge
SOCIAL SANCTUARY
36 Social Lawn
37 BBQ Pavilion
38 Sensory Garden
39 Wellness Lawn
40 Outdoor Fitness
41 Forest Adventure
42 Lookout Lounge
43 Tennis Court (Basement 1)
44 Forest Pavilion (2nd Storey)
45 Party Pavilion (2nd Storey)
46 Social Pavilion (2nd Storey)
47 Treetop Walk (2nd Storey)
ANCILLARY
A Guardhouse
B Substation (Basement 1)
C Bin Centre (Basement 1)
D Ventilation Shaft
E Genset
F Entrance to Basement
Carpark
G Side Gate
Water Tank (Roof)