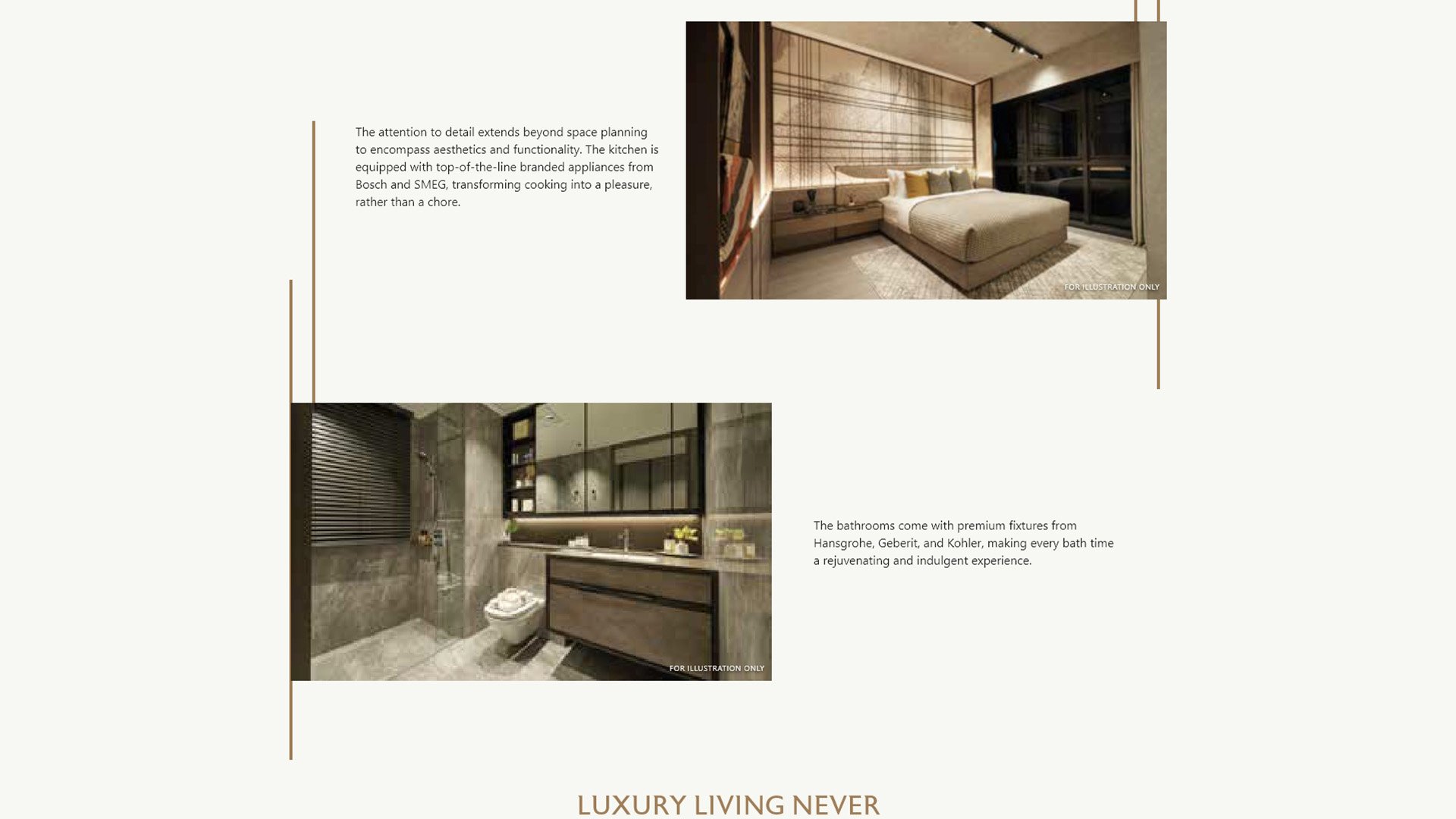 Artist's Impression
Grand Water Courtyard
BREATHE THE NEW AIR OF LUXURY IN
UPPER BUKIT TIMAH


Imagine coming back to a home, where every detail is crafted to indulge you in luxury and relaxation. Be
immersed in a misty ambience as you enter, inspired by early mornings in the nearby Bukit Timah Nature Reserve.
Inside, a modern haven awaits with its lush surroundings, offering greater seclusion and privacy from the outside
world. This is where you can leave the stresses of daily life behind, and rejuvenate your body and soul in true
tranquillity.

Welcome to The Myst. A luxurious sanctuary that you can now own.