CITY DEVELOPMENTS LIMITED
Discover why CDL is the preferred choice for property purchase and investment
City Developments Limited (CDL) is a leading global real estate company with a network spanning 104 locations in 29 countries and regions. Listed on the Singapore Exchange, the Group is one of the largest companies by market capitalisation. Its income-stable and geographically-diverse portfolio comprises residences, offices, hotels, serviced apartments, retail malls and integrated developments.
With a proven track record of 60 years in real estate development, investment and management, CDL has developed over 48,000 homes and owns around 23 million square feet of gross floor area in residential, commercial and hospitality assets globally. Its diversified global land bank offers 3.3 million square feet of land area.
Beyond shaping skylines with architectural icons, CDL has transformed Singapore's built environment with numerous award-winning green buildings. For over two decades, CDL has embraced its ethos of "Conserve as we Construct", investing in game-changing innovations that have been key enablers of resource efficiency and productivity.
CDL has established itself as a leader in the industry, being consistently presented with new awards for its outstanding green buildings. At the Building and Construction Authority (BCA) Awards 2021, CDL has emerged as the only developer to be conferred the Quality Excellence Award – Quality Champion (Platinum) for nine consecutive years. This award recognises leading progressive developers and builders for their commitment and achievement in delivering high quality homes through workmanship excellence and quality assurance programmes. In BCA's online tool `Search for Quality Housing', CDL was listed as the top developer, reflecting its high workmanship quality standard.
In Euromoney's annual Real Estate Survey in 2020, CDL was named the Best Residential Real Estate Developer in Singapore. Adding on to its overseas achievements, CDL's Chongqing Eling Palace was the recipient of the top-tier Green Mark Platinum Award, a first for a residential project in China. Eling Palace is also China's first 3-Star Certification Residential project in Chongqing.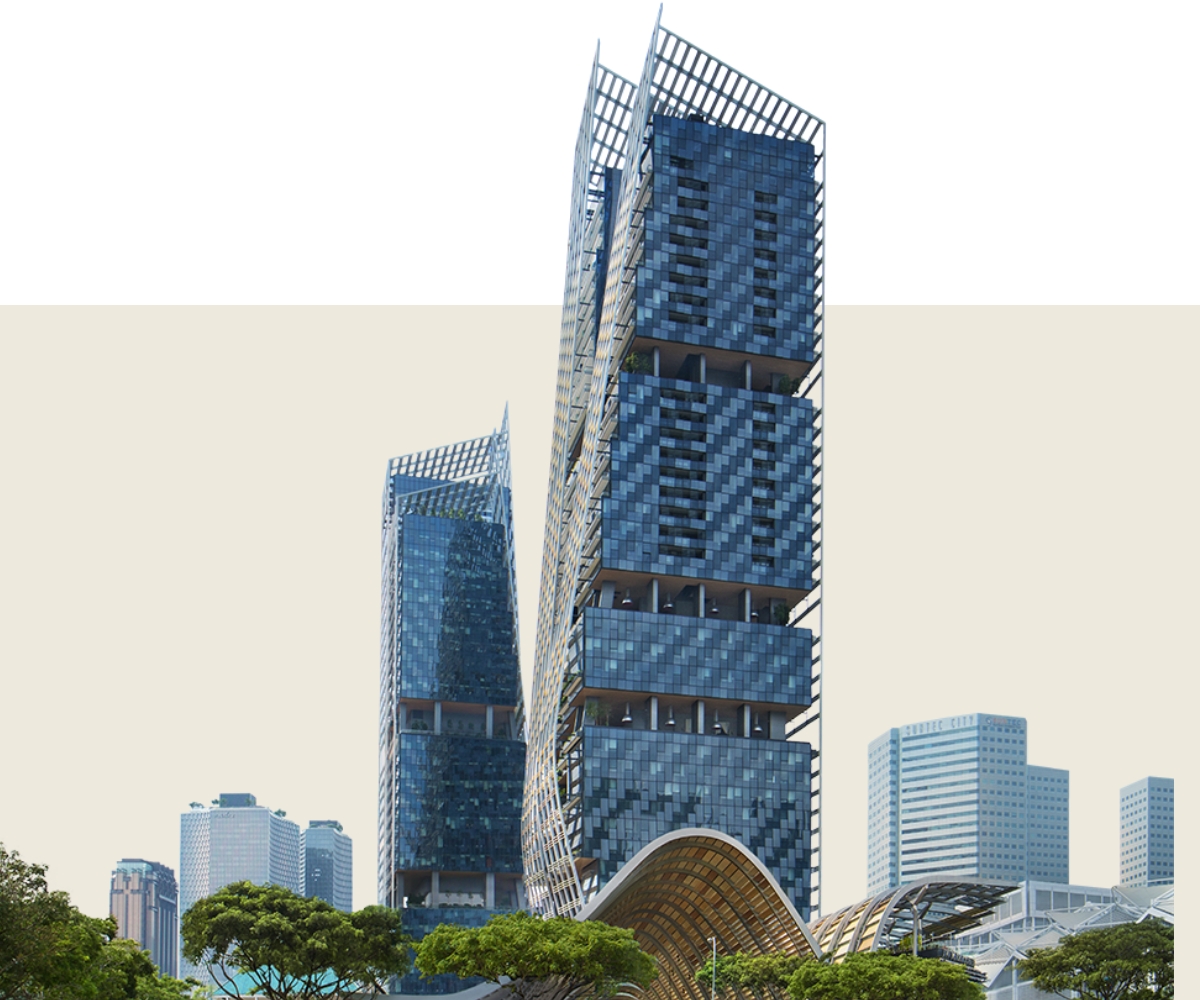 Globally, CDL remains the first Singapore corporation to be listed on three of the world's leading sustainability benchmarks – FTSE4Good Index Series (since 2002), Global 100 Most Sustainable Corporations in the World (since 2010), and Dow Jones Sustainability Indices (since 2011). City Developments Limited (CDL) has emerged the longest-running Singapore-based company to be listed on the Global 100 Most Sustainable Corporations in the World, underscoring its unwavering conviction and commitment to sustainability.  Click here to find out more about our commitment to sustainability.
CDL is a member of Hong Leong Group Singapore.